Police: Former AEP Employee Allegedly Stole Property from Substation, Sold Equipment to Georgia Recycling Center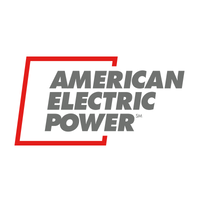 A former employee at American Electric Power has been arrested for allegedly selling stolen property from a project substation in Church Hill to a recycling center in Georgia.
Myron Dobson, 45, is facing two felony counts of theft by receiving stolen property. A joint investigation by deputies with the Hawkins County Sheriff's Department and Richmond County Georgia Sheriff's Office say that between October 23rd, 2017, and June 6th, 2019, Dobson allegedly sold numerous amounts of stolen electrical components from the Church Hill AEP Nagel project substation, to the CMC Recycling Center in Augusta, Georgia. He received over $3,000 in payments according to the police report from Hawkins County.
Deputies with Richmond County have arrested Dobson. Hawkins County investigators are working with Jerry Davis, AEP Regional Security Coordinator, to determine if other components have been taken from the Church Hill project site. The investigation remains ongoing.
Courtesy of Image: American Electric Power