Tri-Cities Thunder Playing for USWFL National Championship Saturday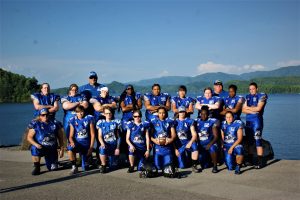 The United States Women's Football League is hosting its National Championship this Saturday, and a team from the Tri-Cities will hope to take the title.
The undefeated Tri-Cities Thunder has ravaged through its competition all season, only allowing 12 points through seven games, including six shutouts, and stands alone as the only unbeaten left in the Ironwoman division. They will hope to take their second championship in the three seasons when they face the Hampton Road Lady Gators this Saturday at 11:00 A.M at Sullivan East High School.
Courtesy of Image: Tri-Cities Thunder