Johnson City Public Art Committee Hosting 2nd Annual Art Exhibition in August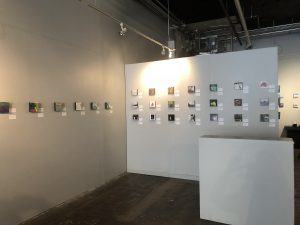 The Johnson City Public Art Committee is set to host its second annual art exhibition next month.
The 5×5 exhibition last year was very successful, which welcomed 50 artists that donated over 100 pieces of work. The event will welcome more artists this year and more art will be available for purchase at the cost of $25 per piece. Proceeds from the fundraiser will go towards Johnson City Public Art. The exhibition will take place August 2nd at Tipton Gallery from 5:55-9:00 P.M. More details about the event are available at jcpublicart.com.
Courtesy of Image: City of Johnson City