TN Gov. Bill Lee Announces New Research Center Coming to ETSU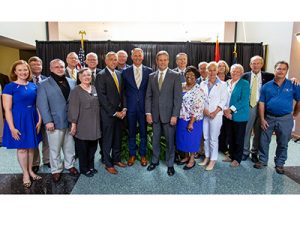 A new research center is coming to East Tennessee State University.
Tennessee Governor Bill Lee was in the Tri-Cities Tuesday, and announced the creation of the National Center for Rural Health Research, which will be apart of the College of Public Health at ETSU. Governor Lee said that he feels this new center will be a national leader in research. Lee also mentioned that the Tennessee State Legislature has funded in their budget $1.5 million as a gift for the first year, and will gift $750,000 in the following years to the center.
Ballad Health is also contributing $15 million to the center for the next decade.
Courtesy of Image: East Tennessee State University