Kingsport Police Continue To Search For Man Missing Since April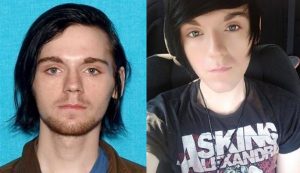 Authorities in Kingsport are continuing to search for a man that has been missing since April 13th.
Joshua McConnell was reported missing on April 20th by his brother and has not been heard from or seen since April 13th. He was last spotted near a convenience store on North Eastman Road in Kingsport, expecting to meet a friend from the Bristol area. There is legitimate concern for his health and well being due to past medical history. He is a 22 year old white male, standing five feet eight inches tall, weighing around 140 pounds. He is believed to be wearing black baggy shorts, a black t-shirt, and black shoes.
Anyone with information on McConnell's location should the Kingsport Police Department Criminal Investigations Division at 423-229-9429 or call Kingsport Central Dispatch at 423-246-9111. Also, if an individual who is able to supply information related to this or any other case wishes not to be identified, tips can be submitted anonymously via online "Citizen Feedback" forms available here.
Courtesy of Image: Kingsport Police Department