TN Senator Introducing Bi-Partisan Legislation Regarding Veterans and Education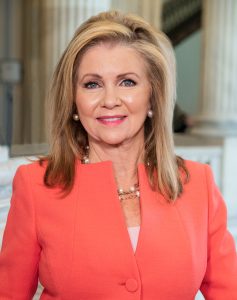 A Tennessee senator is introducing bipartisan legislation that would benefit student veterans attending public institutions that receive GI Bill payments.
GOP Senator Marsha Blackburn along with West Virginia Democratic Senator Joe Manchin have introduced the providing veterans access to in-state tuition act. If passed, this legislation would allow for veterans to access in-state tuition rates at institutions that accept GI bill payments, regardless of if the student is a state resident. The previous proposal required the student to be within three years of their discharge from active duty, but this bill eliminates those restrictions.
"We should give our veterans every opportunity to succeed after they have finished their service," said Senator Blackburn. "This legislation would eliminate existing obstacles that prevent our men and women in uniform from a smooth transition into civilian life. I am glad that Tennessee is currently one of the 27 states that currently waives the three-year cap. Let's make it one of 50."
"I am proud that our own West Virginia University and other public universities are supporting our Veterans and through this change will be able to draw more hardworking individuals into our great state. I look forward to working with my colleagues on both sides of the aisle to pass this important legislation that will benefit Veterans across our country," said Senator Manchin.
This legislation is supported by the Department of Veterans Affairs, Student Veterans of America, Veterans of Foreign Wars, and the American Legion.
Courtesy of Image: Marsha Blackburn Official Portrait