Appalachia, VA Police Officer Arrested for Alleged Sexual Abuse of a Minor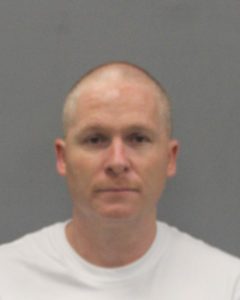 An Appalachia, Virginia police officer has been arrested on accusations he sexually abused a minor.
Benjamin Roger Lawson, 46, has been charged with three counts of incident liberties with a minor. A criminal complaint says Lawson allegedly inappropriately touched a girl multiple times from December of 2018 to May of this year, despite the girl telling Lawson to stop numerous times. Virginia State Police launched the investigation yesterday, and arrested Lawson shortly before 8:00 P.M Wednesday night.
Lawson is being held in the Southwest Virginia Regional Jail in Abingdon without bond.
Courtesy of Image: Southwest Virginia Regional Jail