VA Governor Ralph Northam Announces Office for Outdoor Recreation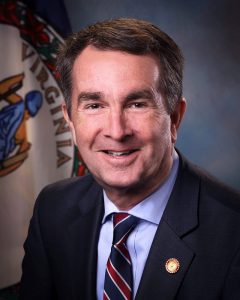 Virginia is soon to have an office for outdoor recreation.
Governor Ralph Northam announced the creation of the office Thursday, which hopes to help promote the outdoor recreation industry in Virginia and recruit new outdoor businesses to the state. Virginia's outdoor recreation industry provides nearly $22 billion annually to the Commonwealth economy, and helps employ 197,000 Virginia residents. This creation will make Virginia the 15th state in the country to have an office, and only the third state on the east coast.
"Every region of our Commonwealth is home to unique outdoor assets and recreation opportunities, which continue to earn national praise and are sought out by millions of travelers each year," said Governor Northam. "In establishing a statewide Office of Outdoor Recreation, we are taking significant steps to recognize the importance of this industry as a true driver of economic development in the Commonwealth, and demonstrate why Virginia is the natural fit for outdoor business. Outdoor recreation not only improves the growth potential of our communities, but it also aligns with our goals on land conservation, workforce development, and public health."
To learn more about Virginia's outdoor recreation industry, or the Office of Recreation, click here.
Courtesy of Image: Governor Ralph Northam's Office