Elizabethton Man Accused of Shoplifting and Aggravated Assault Has Case Bound Over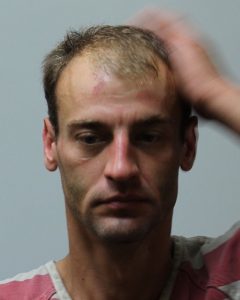 A Carter County man accused of shoplifting who then threatened to stab employees trying to stop him has his case bound over to a grand jury.
James Aaron Jones, 31 is facing numerous counts of aggravated assault among other charges. A report from Elizabethton Police say Jones attempted to steal a chainsaw from Big John's Closeouts on July 9th and during the alleged theft, employees attempted to stop him. He then threatened to stab them with hypodermic syringes. Jones fled the scene and was then spotted by police before being taken into custody.
Jones will appear in Carter County Criminal Court September 23rd.
Courtesy of Image: Carter County Sheriff's Office