Four Month Long Auto Theft Investigation Leads to Arrest of Erwin Woman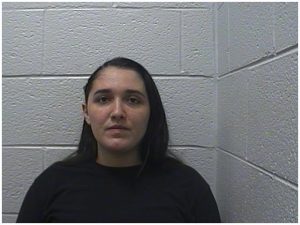 A Unicoi County woman is facing charges on accusations she stole a vehicle from a Johnson City auto dealer.
Paige Silvers, 24, is facing one count of theft of property over $1,000. Johnson City Police wrapped up a four month long investigation last week that began in March when Silvers went to Sai Auto Sales interested in buying a vehicle. When an employee went to get the keys for Silvers, she allegedly stole a 2005 Hyundai Sonota off the lot. Surveillance footage of the theft that was released to social media helped quickly identify Silvers. Police in Erwin arrested her the following day and she also faces charges in their jurisdiction.
She will be in court for a hearing on August 15th in Washington County General Sessions Court.
Courtesy of Image: Washington County Detention Center