Virginia farmers line up to start growing hemp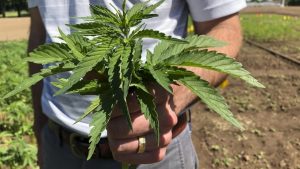 After federal legislation opened the door for the wide-scale cultivation of hemp, hundreds of people in Virginia have signed up to grow the crop.
An Associated Press report says as of July, more than 800 growers had registered with the Virginia Department of Agriculture and Consumer Services.
An agency spokesperson says an estimated 8,500 acres of hemp will be planted based on early projections.
Agriculture officials said some farmers are looking to diversify their crops but some first-time farmers were lured specifically by hemp.
The plant was long banned because of its association with marijuana.
(PHOTO: AP)