Rock Band Confederate Railroad Barred From Performing at Fair in New York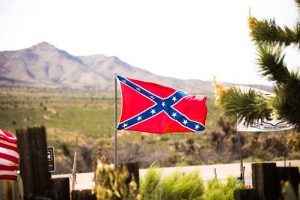 An artist scheduled to appear in Southwest Virginia this fall has been nixed from yet another music festival.
Organizers at the Ulster County Fair in Upstate New York have barred Confederate Railroad from performing. The Daily Freeman reports that Ulster County Executive Pat Ryan sent a letter to the county's agricultural society, informing them that fairground use prohibits buying and selling of items with the confederate flag.
The group was also barred from performing at the Illinois State Fair in Du Quion, Illinois earlier this month, but are still on the schedule to perform at the Washington County, Virginia Fair on September 13th in Abingdon.
Link to original Daily Freeman Story.
Courtesy of Image: Visual Hunt