Parade in Downtown Abingdon Saturday Will Help Kick off Virginia Highlands Festival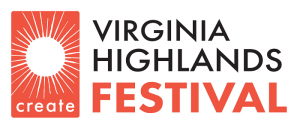 A parade by the Washington County Shrine Club and the Virginia Highlands Festival is to be held Saturday morning.
According to parade directions, it will take place on Main Street in Abingdon. This gathering is to kick off the Virginia Highlands Festival, now in its 70th year. The festivities will begin at 11:00 A.M, and Main Street from Tanner Street to Porterfield Highway (Route 19) will be inaccessible between 10:00 A.M and 12:30 P.M. Abingdon Police request for individuals to find an alternate route and be aware of pedestrian around the area.
The festival starts today and runs through Sunday August 4th.
Courtesy of Image: Virginia Highlands Festival