Suspect Named in Thursday Pursuit in Washington County, Virginia, Authorities Searching for Individual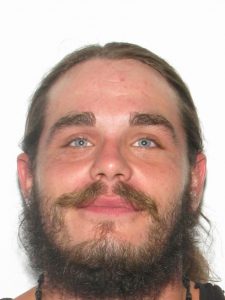 The Washington County, Virginia Sheriff's Office has named a suspect in Thursday's police pursuit on Porterfield Highway in Abingdon that was the result of a narcotics investigation.
Jacob Allen Wood, 26, is facing three counts of felony possession with intent to distribute a control substance and an outstanding capias. The Washington County, VA Criminal Investigations Division were conducting a narcotics investigation when Wood fled from the scene, initiating a pursuit that reached speeds in excess of 100 MPH. Wood crashed a short time later on attempted to flee on foot before being arrested by deputies.
The suspect was taken to the hospital due to injuries from the crash during the pursuit. During transfer from one hospital to the other, Wood fled from the ambulance and has not been seen since. He is facing an additional charge of felony elude stemming from the vehicle pursuit. Anyone having information as to the whereabouts of Jacob Allen Wood is asked to contact the Washington County Sheriff's Office at 276-676-6000.
Courtesy of Image: Washington County, VA Sheriff's Office