Third Suspect in I-81 Travel Plaza Robbery Case Pleads Guilty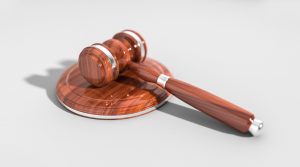 The third and final suspect in a 2018 robbery case at the I-81 Travel Plaza in Wythe County has pleaded guilty.
Christyen Sumpter, 27, pled guilty in U.S District Court in Abingdon Thursday to one count of robbery by threatening physical violence, one count of transporting a vehicle in interstate commerce knowing the same vehicle to have been stolen, and one count of conspiracy to commit robbery, possess a motor vehicle that had crossed a state boundary after being stolen, and transporting in interstate commerce a vehicle that had been stolen. Sumpter, Perla Pineda-Osorio, and Michael Wilson are guilty of robbing an individual at gun point in South Carolina, then taking his vehicle and committing numerous robberies including at a Travel Plaza in Wythe County.
"The United States Attorney's Office will continue to take all acts of violence and those crimes involving firearms seriously," United States Attorney Cullen stated today. "We will work with our federal, state, and local partners to prosecute violent offenders and make our communities safer."
All three will be sentenced October 16th at 2:30 P.M in Abingdon. Each of the three suspects are facing up to 35 years in prison.