UPDATE: Woman Charged with 20 Counts of Animal Cruelty to Reappear in Court in August and September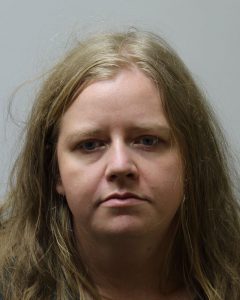 (UPDATE): Campbell will remain in jail and will go for an appearance in Sessions Court August 27th. She will appear in Criminal Court September 25th.
PREVIOUS STORY
A woman in Carter County is facing 20 counts of cruelty to animals after authorities found dogs malnourished, without proper shade, and without food.
According to a report from the Carter County Sheriff's Office, a deputy responded to 225 Estep Hollow Road on July 1st, in reference to dogs in bad health. The deputy found 20 dogs in open sun without shade in 90 degree temperatures. The deputy said very few of the dogs had any water and none of the pets had food. The police report said some of the animals were green and stagnated. In addition, the deputy found a female dog and five puppies in a pen also without food and water. Animal control was then called to the scene to remove the female and puppies from the site.
The report also mentions that the female dog was malnourished and unable to produce milk for the puppies, two of which died soon after. An official from the animal shelter says the rest of the pets on the property were removed and were taken to a veterinarian to be observed. The vet says many of the dogs are underweight, have worms, parasites, and fleas.
Suspect Christina Campbell turned herself in to authorities on July 13th and has been charged in the case. She is in Carter County General Sessions Court facing arraignment today.
Courtesy of Image: Carter County Sheriff's Office