STRIKE: 30th anniversary of SW Virginia coal conflict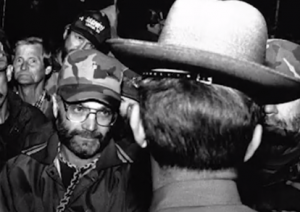 This year marks the 30th anniversary of one of the most heated labor battles in US history and it was based in Southwest Virginia. For 11 months, it was coal trucks with smashed windshields and members of the United Mine Workers being carried off to jail as Pittston Coal and the union had tense negotiations over health care and other benefits.
Coal miner William McCoy said in a recent documentary that other labor unions from across the US came to the region and help foster a conclusion to the strike.
"We had people come from all over the world to help us and if it hadn't been for that, everybody showing solidarity, we would have never had a job there," McCoy said.
The union was fined over $60 million for their actions during the strike but they were overturned by the US Supreme Court.
(AUDIO / PHOTO: United Mine Workers of America)