CCSO: Two Suspects on the Run After Alleged Break-In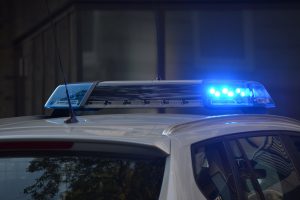 Carter County deputies are searching for two suspects accused of robbery, kidnap, and assault.
Investigators say Shyne McCoy Harmon, 20, and Christopher Shawn Harmon, 25, were armed and allegedly broke into a home on Horseshoe Drive. The victims told authorities they were held at gun point, and forced to open a lockbox containing cash and firearms. Both victims were tied up with zip ties and one victim was also assaulted when trying to call 911. A witness arrived shortly after who attempted to intervene before one suspect fire a shot at the witness, missing them.
Police say both are white males, considered armed and dangerous. Shyne Harmon stands 5'6", weighs approximately 120 pounds, has green eyes and has shoulder length blond hair. Christopher Harmon stands 6'2", weighs approximately 140 pounds, has green eyes, and has long brown hair. They may be driving a black 2006 BMW or a blue 2006 Dodge Charger. Anyone with information on the two suspects should contact Carter County investigators at 423-542-1896, or call CCSO dispatch at 423-542-1845.