Suspect Arrested in Tuesday Night Standoff with Washington County, Virginia Deputies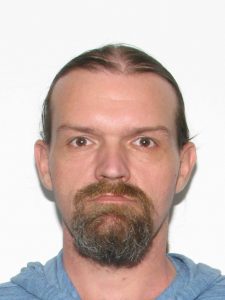 A Russell County, Virginia man is in custody today after a several hours long standoff in Washington County, Virginia Tuesday night.
Jessie Timothy Rhea, 40, of Cleveland, Virginia was arrested and served with a warrant out of Russell County on two counts of probation violation (with the original charge being of possession of weapon) and a new charge of obstruction by Washington County deputies.
The Washington County Sheriff's Office received a call Tuesday night of a possible breaking and entering along the Porterfield Highway near Abingdon. When deputies arrived, Rhea barricaded himself in the garage of the home and refused to come out. Multiple verbal attempts where made to have the suspect surrender without success. Officers used tear gas and other methods in an attempt to get Rhea to surrender. Ultimately, the Washington County Sheriff's Office SRT Team entered the building and located the suspect hiding under an a vehicle and removed him.
Rhea is being held in the Southwest Virginia Regional Jail without bond.
Courtesy of Image: Washington County, Virginia Sheriff's Office