CCSO Arrest Suspect Who Allegedly Robbed, Beat 93-year old man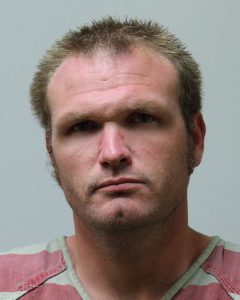 A man wanted in connection with a home invasion in Carter County has been arrested.
Jeremy Keith Cox, 36, is facing four counts of aggravated burglary, two counts of theft over $1,000, armed and dangerous felonies, and aggravated assault. Investigators in Carter County say Cox allegedly broke into a home on Jarrett Buck Loop Wednesday night, and assaulted a 93-year old man, as well as taking cash from him. He is also suspected of numerous burglaries in the last month at the same home. Police arrested the man in Johnson City a few hours after the incident.
Cox is being held on a $50,000 bond in the Carter County Detention Center.
Courtesy of Image: Carter County Sheriff's Office