Kingsport Police: Missing Memphis Teenager May Be in Lynn Garden Area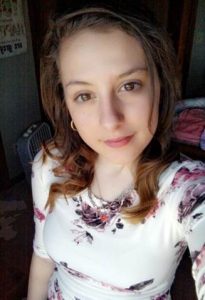 Officers in Kingsport are searching for a 17-year old female missing out of Memphis who may been in the Lynn Garden area.
Chandler Smith was reported missing to the Memphis Police Department on July 8th, and authorities have credible information she may be in the area. Police say foul play is not suspected. Smith is a white female standing 5'2, weighing approximately 125 pounds with brown hair and brown eyes. She reportedly has tattoos on her wrist and shoulder.
Anyone with information on her location should contact the Kingsport Police Department Criminal Investigations Division at 423-229-9429 or call Kingsport Central Dispatch at 423-246-9111.
Courtesy of Image: Kingsport Police Department