NICU Services to Fully Transition to Niswonger Children's Hospital by September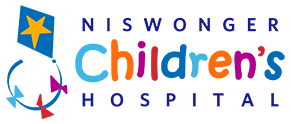 Plans to transition NICU services solely to Niswonger Children's Hospital in Johnson City are on track for September 1st.
Ballad Health released a memo stating that since approval from the State of Tennessee, the health care provider has been working to make sure this is seamless transition of services. In the memo, it also mentions that babies will still be delivered at the Holston Valley Medical Center in Kingsport, but any babies that may require NICU services both pre-birth and post-birth will receive care at Niswonger Children's Hospital.
Courtesy of Image: Niswonger Children's Hospital Logo