Report: Hiltons man violated protective order, assaulted and choked victim unconscious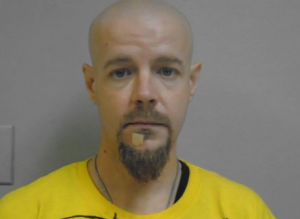 A Hiltons, Virginia man has been jailed following the investigation of a woman who was beaten unconscious and held against her will.
Nathan Daniel Frazier is facing one count of abduction, three counts of assault and battery and several gun charges, according to the Scott County Sheriff's Office. Court records also show Frazier was charged with harassment by computer and violating a protective order. He is scheduled to be arraigned in General District Court on Sept. 19.
(PHOTO: Scott County Sheriff's Office)