Tri-Cities Airport Apart of 2019 Nationwide Grant Reward Program, Will Receive Nearly $1.9 Million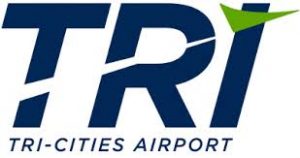 Nearly 300 airports across the country will receive infrastructure improvements including the Tri-Cities Airport.
The U.S Department of Transportation recently announced grants totaling $477 million dollars would be awarded to a large group of airports, and in Tennessee, Tri-Cities was only one of two to receive grant money. A grant of more than $1.8 million has been awarded towards the regional airport, and will go towards a study, construction of an apron, and the installment of navigational aids.
Earlier this week, Kristi Haulsee, Director of Marketing & Air Service Development for the Tri-Cities Airport, announced that the airport received a certificate of Achievement for Excellence in Financial Reporting from the Government Finance Officers Association of the United States and Canada (GFOA).
Courtesy of Image: Tri-Cities Airport