Company that tried to reopen Lee County Medical Center named in federal lawsuit along with VP Biden's brother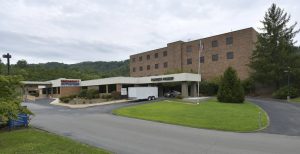 The CEO and company that tried and failed to reopen a medical center in Lee County, Virginia have been named in a federal fraud case that also includes the brother of Democratic presidential candidate Joe Biden.
Americore, CEO Grant White and principal member Jim Biden are all listed in the suit that accuses Biden of convincing investors to put up millions to fund a company model that promised to help deliver healthcare in rural communities.
Lee County cut ties with Americore in January after giving the company $1.9 million to reestablish medical facilities in Pennington Gap. The county's Hospital Authority cited failures to meet a Dec. 31 deadline to complete the project as well as providing proof of future investment. That project is now being underwritten by Ballad Health.
(PHOTO: Associated Press)