Court Documents: Proposal to sell Blackjewel blocked coal to help pay miners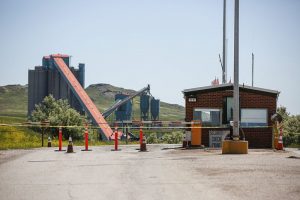 An order is going before a federal bankruptcy judge in West Virginia to consider selling 100 cars of coal sitting on train tracks mined by Blackjewel workers in Harlan County, Kentucky.
The proposal would have the proceeds from the coal sale go into an escrow account and then distributed to unpaid workers. Attorneys argue that some federal guidelines do not apply in this situation and the property can be sold to help Blackjewel pay debtors including coal miners. Those workers have physically blocked the coal from being shipped out.
(PHOTO: Associated Press)