Referendum Approved for November Regarding Washington County, VA Courthouse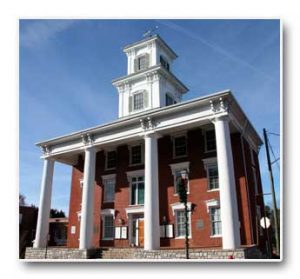 The future of the Washington County, Virginia courthouse will be decided on at the polls this November.
Following Monday night's Board of Supervisors meeting in Abingdon, the Board unanimously voted for a referendum to move the courthouse from its current location to the former Kmart building at the Town Centre Shopping Complex. The original purchase agreement of $25 million was also amended to now include $30 million for the proposed agreement.
Washington County, Virginia citizens will have the final word on where the courthouse will stay or go on Election Day.
To see Monday night's Board of Supervisors meeting, click here.
Courtesy of Image: Washington County, VA Courthouse