THP Arrest Rogersville Man Following Accident Sunday Night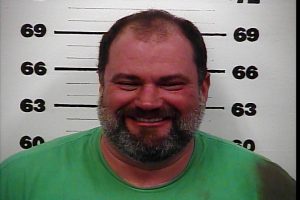 A Rogersville man is facing charges following a motorcycle accident Sunday night.
A report from the Tennessee Highway Patrol says 43-year old Christopher Funk was traveling on a motorcycle in downtown Rogersville when the man crashed. Officers say Funk seemed impaired, and the man refused a field sobriety test or breathalyzer. A search warrant was obtained and THP found a handgun during a search. He was arrested on numerous charges including DUI, and possession of a handgun while under the influence.
He was transported to the Hawkins County Jail.
Courtesy of Image: Hawkins County Jail