Animal cruelty case launched in Carter County after severely-abused kitten is treated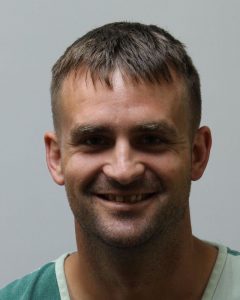 A Johnson City man is facing an animal cruelty charge after the Carter County Sheriff's Office is notified by shelter officials of a severely-abused kitten that was brought in.
Workers determined that Ryan Garland had forcibly removed the kitten's claws, shaved the cat's head and cut off the kitten's whiskers. A person who visited Garland's home brought the kitten to the shelter where it was later determined that the animal's breathing was consistent with a cat either being thrown or kicked.
Garland will be arraigned in General Sessions Court later this month.
The kitten is currently being treated at the Paws of Hope Veterinary Clinic.
(PHOTO: Carter County Sheriff's Office)