Senator: Baptisms OK in new Clinch River State Park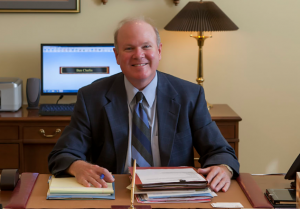 Virginia Senator Ben Chafin recently addressed concerns voiced by constituents about the practice of performing baptisms within the confines of the new Clinch River State Park.
The senator said he has checked with Virginia State Parks officials and they commonly welcome various types of religious activities including baptisms without a special use permit. Chafin noted that state officials have completed land purchases of more than 200 acres in Russell County that will be part of the park.
(PHOTO: B. Chafin / Senate of Virginia)