TN Senator Lamar Alexander Working to Make Applying for FAFSA Easier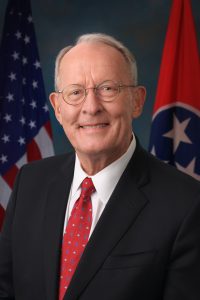 Tennessee Senator Lamar Alexander is going before national legislators in hopes of helping simplify the process of applying to college.
Alexander says that millions of Americans, including some 400,000 in Tennessee choose not to attend college because of the lengthy and sometimes confusing process of filling out FAFSA, which also hinders individuals from applying for the TN Promise.
The senator says he is working to update the Higher Education Act in hopes of shortening the amount of questions individuals have to answer when applying through FAFSA.
Courtesy of Image: Lamar Alexander