UPDATE: Suspect in Washington County, Virginia murder case enters plea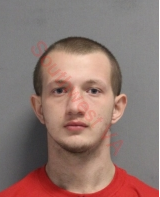 A suspect in a November 2017 murder has pleaded guilty to lesser charges in Circuit Court in Washington County, Virginia.
According to court records, Gary Lynn Murray issued a plea to charges of robbery, being an accessory and conspiracy in connection to the death Steve Hafen who was found dead in his Reedy Creek Road apartment. An autopsy revealed Hafen was killed by blunt force trauma to the head.
The other suspect, Timothy Carrick, is scheduled to appear in court on a first degree murder charge Oct. 2.
(PHOTO: Southwest Virginia Regional Jail)