Bristol Regional Medical Center Receives $1.2 Million Gift towards new Pediatric Emergency Department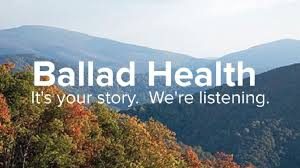 A gift of $1.2 million dollars will go towards a planned pediatric emergency department in development at the Bristol Regional Medical Center.
Ballad Health said in a news release Tuesday that this will go towards the J.D Nicewonder Family Pediatric Emergency Room, that features a separate entrance and treatment rooms for patients and families.
"Children and families are our greatest treasures, and we believe by supporting local healthcare, we're making a substantial difference in their lives," said J.D Nicewonder. "It's a true joy to work in partnership with Ballad Health to bring this new emergency room to Bristol Regional and make this region even better for families."
The gift was donated by Nicewonder, who along with his wife Lorraine, has been long time supporters of Ballad Health hospitals and programs. A groundbreaking ceremony is set for later this year, followed by construction which is expected to go on for several months.
Courtesy of Image: Ballad Health