Local Southwest Virginia Community College Helping To Lead The Way In Drone Industry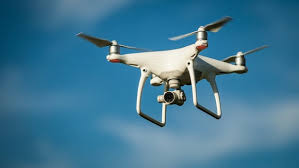 The state of Virginia is ranked number one in the country in terms of the future business climate for Unmanned Aerial Systems, commonly known as drones. And southwest Virginia's Mountain Empire Community College is playing a vital role preparing students who want to enter a career in UAS systems. Fred Coeburn, taught the first class for Unmanned Aerial Systems at Mountain Empire Community College and says the skys the limit.
(:17 )…essentially you could take a ob in any drone industry much much…infrastructure, inspection, we've covered that, agriculture we've covered that, we've looked at videography, and photography quite a bit. They've built drones by hand and they know how t take care of the drones.
Mountain Empire's program for unmanned aerial systems is the first Associate Degree program in the Virginia Community College System. So far more than 200 students have graduated from the course work which is also tuition free thanks to a grant.