ACLU Threatens to Sue TN Should Strict Abortion Bill Pass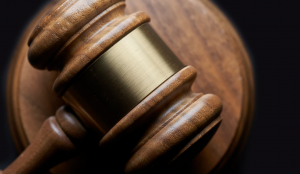 Tensions are growing between abortion rights groups and Tennessee state government over a proposal to enact one of the nation's strictest abortion laws.
A two day session with the Tennessee Senate Judiciary Committee concluded Tuesday and resumed discussion on enacting a bill that would make abortion illegal after six weeks, or around the time a heartbeat is detected. Tennessee tried and failed earlier this year to pass a similar bill, labeled "the heartbeat bill."
The Associated Press reports that abortion rights groups, including the ACLU, have threatened to sue the state should they move forward with the bill. State legislators are mixed on the issue and if a suit happens with the ACLU winning, it could cost Tennessee residents hundreds of thousands of dollars in litigation costs.