Bristol, VA City Council Approves Ordinance Prohibiting Waterfowl Feeding Near Posted Signs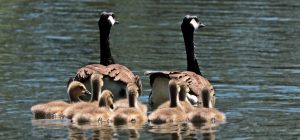 The Bristol, Virginia City Council has unanimously approved a city ordinance prohibiting the feeding of waterfowl such as ducks and geese anywhere that a sign is posted.
City Council met Monday night for a regularly scheduled meeting, and gave a 5-0 approval for to the ordinance, which was passed and adopted on its second reading last night. Violation of the ordinance is subject to a $50, according city councilman Bill Hartley.
Courtesy of Image: Pixabay