High Speed Pursuit in Elizabethton Ends in Johnson City, Man Arrested Tried to Allegedly Run People Over With Vehicle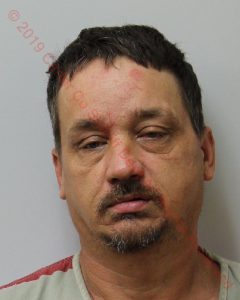 A man in Carter County is facing several charges after allegedly attempting to run multiple people over and leading police on a dangerous pursuit.
Edward Conner, 46, is charged with five counts of aggravated assault, felony evading arrest, four counts of failure to stop for traffic control device, and other charges. A police report from Elizabethton Police says they responded to a call Tuesday morning of a subject, later identified as Conner, attempting to run over his girlfriend and others. Police interviewed a victim and other witnesses, and during that time, identified the vehicle Conner was driving, initiating a pursuit. The pursuit started in Elizabethton and reached speeds of nearly 80 mph, as Conner ran multiple red lights on the way to Johnson City, according to the report.
Police then advised other agencies that Conner was a wanted violent felon, was armed, and was throwing objects out the window at officers during the pursuit. The pursuit ended a short time later near East Poplar Street when Conner hit a stop sign. Conner fled from the vehicle, and later multiple agencies on the chase found Conner at a residence. While attempting to arrest him, the report said he refused to comply multiple times with police orders, causing an officer to take down Conner, finally arresting him. He was transported to the Carter County Jail and was booked on a $36,500 bond. He is scheduled to appear in General Sessions Court August 26th.
Courtesy of Image: Carter County Detention Center