SCSO: Month Long Investigation Leads to Drug Arrest of Kingsport Man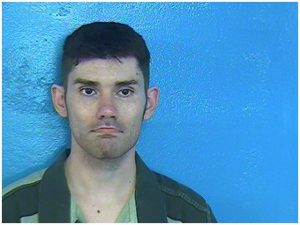 A Kingsport man is under arrest following an investigation by the Sullivan County Sheriff's Office into the sale of methamphetamine.
Warren Hilton, 28, is charged on an outstanding warrant from Sullivan County deputies among other charges. A search warrant was executed on Hilton's home in July, to which they found two ounces of meth, syringes, and a firearm among other materials. On Monday, while conducting surveillance, the vice and narcotics unit observed Hilton and made an arrest a short time later in a parking lot on East Stone Drive. Hilton was in possession of meth at the time of his arrest.
He is in Sullivan County jail on a $25,000 bond.
Courtesy of Image: Sullivan County Sheriff's Office