Unicoi Business Alliance Becoming More Involved In Town's Business Climate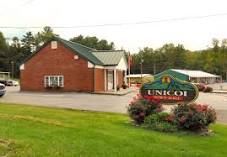 A reorganization effort is underway in the Town of Unicoi in an effort to strengthen and support the local business climate. Officials with the Unicoi Business Alliance are focusing on open discussions, networking, and collaboration as way to become more involved in economic development activities for business owners. Ashely Shelton is Communications Director with the Town of Unicoi.
(:11)…In order to do that we need a strong relationship with the current businesses that we have,because we want to get them involved, helping us network, when you have to recruit people you want a strong business base.
A new website redesign offering numerous features benefiting the business community is also in the works. The groups next meeting is this Monday August 19 at the Tourist Information Center off Exit 32 in Unicoi.