Alabama forced to cancel concert dates due to Randy Owen's health problems; Bristol show still on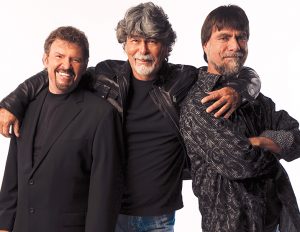 Country music supergroup Alabama has been forced to cancel another set of concerts due to the health of lead singer Randy Owen.
A statement from the West Virginia State Fair says this weekend's show had to be canceled due to Owen's continuing treatment for vertigo and cluster headaches.
The group had to postpone a performance at Bristol Dragway's Thunder Valley Amphitheater last month. That rescheduled concert is still planned for Sept. 6..