JCPD: Suspect Allegedly Shot Victim in the Leg on Drug Deal Gone Wrong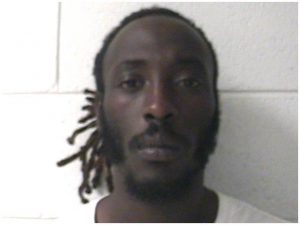 A Greeneville man is facing charges after police say a drug deal went wrong.
Quanardel Latez Wells Jr., 26, is charged with especially aggravated robbery. During the initial incident back on July 19th, Johnson City police found a victim lying near the dead end of Traders Walk on the pavement with an apparent gunshot wound to his leg. He told authorities that he was picked up by Wells and two other individuals to buy marijuana. The victim then explained that Wells pulled out a gun and beat him in the face, before being robbed, shot in the leg, and thrown out of the vehicle.
Wells was arrested Friday August 9th and goes for a Criminal Hearing in Washington County General Sessions Court September 18th at 1:30 P.M.
Courtesy of Image: Washington County Detention Center