NTSB in route to Northeast Tennessee to examine Earnhardt jet wreckage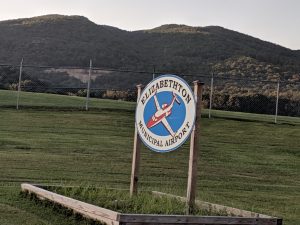 Investigators with the National Transportation Safety Board will be in Elizabethton to scan the wreckage of a Cessna jet owned by NASCAR legend and car owner Dale Earnhardt, Jr.
The plane went off the runway at the city's municipal airport Thursday afternoon, went through a fence and came to a stop near Highway 91, which remains closed to allow federal teams access to the crash site. Fire Chief Barry Carrier said he anticipates the NTSB crews to arrive in the city early Friday.
Police Chief Jason Shaw said other tests and examinations will have to be completed before the highway is fully opened.
"We're concerned with the fire from the fuel that was underneath the roadway that has to cool, that has to be checked environmentally and, of course, TDOT has to inspect the bridge to make sure the structural integrity is there before traffic can be on there," the chief said.
Shaw also said that detours will be put in place around Highway 91 Friday morning to allow students to travel to the nearby Northeast State campus.
(PHOTO: K. Castle / SuperTalk 929 / WXBQ News)