UPDATE: Route 91 in Elizabethton back open following repairs after Earnhardt jet crash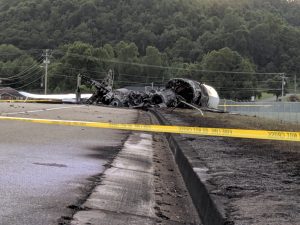 Damages to Route 91 caused by the crash of Dale Earnhardt Jr's private airliner Thursday have been repaired and the roadway is back open, according to TDOT spokesperson Mark Nagi.
Jet fuel that gushed out of the craft following the wreck damaged the pavement, Nagi noted, and had to be milled and then repaved. Remains of the aircraft have been collected by the NTSB and transported to Georgia for further examination.