UPDATE: Russell County man receives 20 years for possessing hundreds of child porn images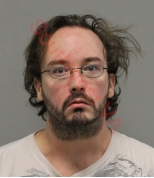 A Lebanon, Virginia man will serve the next 20 years behind bars following his sentencing Monday in Russell County Circuit Court on child pornography charges.
Jonathan Earl Armitage, 37, was originally facing 400 counts of child porn following his indictments two years ago. An agreement with prosecutors had 300 of those charges dropped in exchange for a guilty plea back in February.
(SWRJA)