Water Safe To Drink In Dickenson County, Despite Harmful Algae Bloom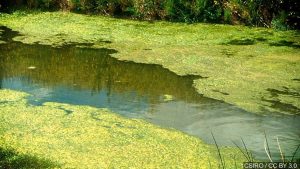 (:16)…The treatment process has been adjusted to account for the bloom, the presence of the bloom, testing has looked very closely at any potential dangers associated with that…no reason to believe theres any effect on the drinking water supply.
That's Robert Parker with the Virginia Department of Health assuring the public that water coming from the John W. Flannagan Dam in Dickenson County is safe to drink after a hazardous algae bloom was reported at the reservoir. A previous test showed the algae was in the safe range, but a no swimming ban or any activities which pose a risk of skin contact or accidentally ingesting the water will not be lifted until a second consecutive test confirms the algae is in the safe range.