Police: Johnson City shoplifting suspect tried to hit store clerk with car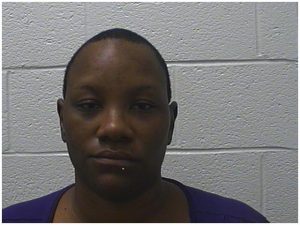 Police are accusing a Johnson City woman of trying to intentionally hit a store clerk with her car while shoplifting a number of items.
Tanesha Taylor, 31, is charged with aggravated assault, theft, vandalism and resisting arrest following the incident at Dollar General on North Roan Street. Investigators said clerk was hit by a grocery cart that was struck by Taylor's car as she tried to speed away from the store. Taylor was later taken into custody in the parking lot of the Sevier Center.
(WCDC)