Child neglect suspect injured running barefoot in downtown Bristol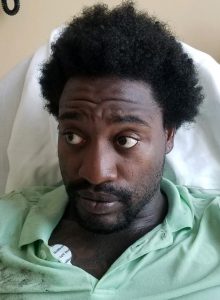 A suspect in a Bristol, Tennessee child neglect case was spotted in downtown Wednesday and was later captured after he tried to avoid officers.
The report issued by police said Dwaine Steven Hardy, 28, ran from arresting officers in the area of State Street and was taken into custody. Hardy will be booked and processed following his hospital stay. Police said that he is receiving treatment because he was barefoot and received injuries during his run.