Court documents: Former VSP agent loses appeal in federal case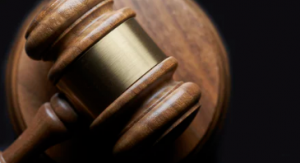 A former Virginia State Police trooper convicted of lying to an FBI agent about a sexual tryst with a drug informant had his appeal rejected by a federal judge.
Attorneys for Shade Carlton Workman argued that their client's Sixth Amendment rights were violated during his trial when fellow VSP officers were ordered out of the courtroom during closing arguments, according to court documents obtained by SuperTalk.
Judge James Jones wrote that while the government made a serious error in judgment by excluding the officers from the hearing, their absence did not have any bearing on the outcome of the case.