THP Investigating Tuesday Hit and Run Bus Crash in Elizabethton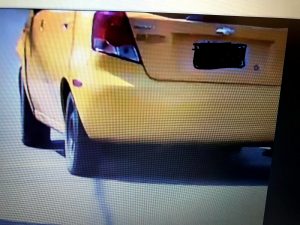 The Tennessee Highway Patrol has launched an investigation following an alleged hit and run of a bus in Elizabethton.
A crash report from the agency says the accident occurred Tuesday around 3:00 P.M in the intersection of Church Street and Watauga Avenue. The vehicle, described as a small yellow Chevy, ran through a stop sign and hit the bus in the rear quarter pane before fleeing. They also say the tag on the Chevy from video THP obtained was not registered to the vehicle.
Anyone with information on the case should call Tennessee Highway Patrol.
Courtesy of Image: Tennessee Highway Patrol