Kingsport Mayor Participating In Statewide Think Tank On Increased Civic Engagement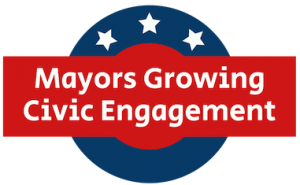 During last May's municipal elections in Kingsport fewer than six thousand of the roughly thirty thousand registered voters made it to the polls. In fact, across the state Tennessee ranked 49 in voter turnout. Now current Kingsport Mayor Pat Shull is one of ten city and county mayors from across the state taking part in a think tank in an effort to increase civic engagement. Mayor Pat Shull says ThinkTennessee is a non partisan approach to a real problem.
(:15)…so its a non partisan of course. Its all about encouraging citizens to become more engaged with their government via its voting or volunteerism or participating in various community activities and so forth.
The Tennessee Mayors Growing Civic Engagement project is the first of its kind in the nation. Mayor Shull, along with the other mayors will be identifying specific actions they can take in their own cities to increase civic engagement.